Outdoorsmen, Artists and Designers
West Mountain Drifters is a lifestyle rooted in the outdoors, committed to giving back to those who inspire us and educating future generations about art and the world outdoors.
We are very proud to be partnering with artist Ed Anderson, who has offered his unique brand of Americana to the first #TEACHKIDSART project: a story about rodeo cowboy Dusty, taken right from his journal pages! This coloring book illustrated by Ed is about the daily grind of being a bull rider on the road who overcomes an impossible situation. Proceeds from sales will benefit arts education and the PBR's Rider Relief.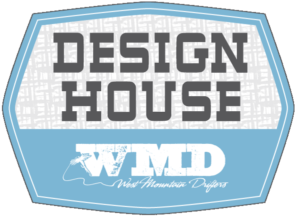 Over 25 Years of Combined Creative Excellence
Our Design House was founded in 2010 as a graphic design and illustration studio. For over 6 years, we have acted as a strategic partner, helping clients of all sizes reach their sales, growth and communication objectives.
With our combined expertise, the Design House can deliver winning custom work to reinforce your brand's message.
We are based in Boise, Idaho and serve many clients nationally including Simms Flyfishing Co.,  The Ram Brewery, Bullstock Media, Jack Daniels, the PBR (Professional Bull Riders) and Caliber Coffee.
Contact us for more information on the services we provide.